I'll confess up front that winter wasn't nearly as bad as it has been in past years. Nevertheless, I'm enjoying the return of Spring as much as I always do. Is there anything better than hearing those birds chirp in the early morning, or seeing the first little stems sprout out of the ground? It's all in anticipation of what is to come ... beautiful flowers, beautiful nature, the rebirth of all things wonderful.
And, it's nature that influences my creations for this time of year. Soft greens and florals inspired this Easter card: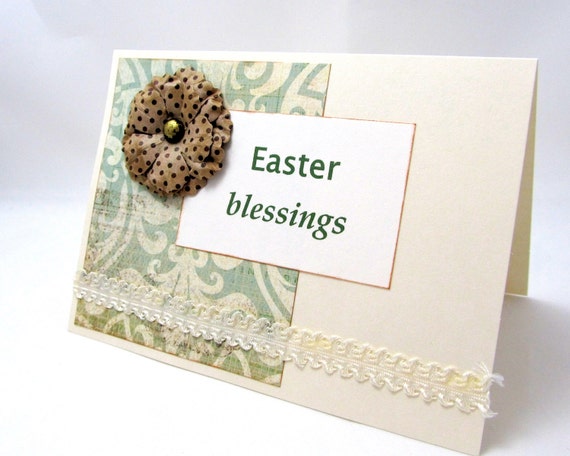 Here's another card done in soft shades of green, pink and ivory. Perfect for any occasion this Spring. Spread that sunshine!!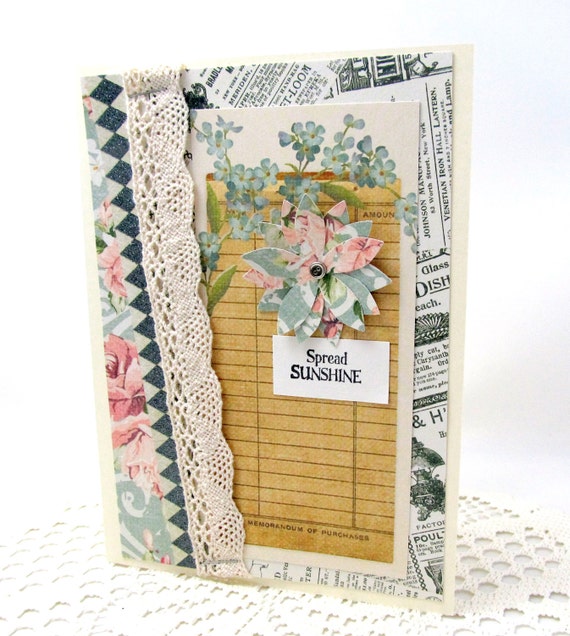 Know someone with a Spring birthday ... here's a lovely greeting done in soft blue and brown. The butterflies are so cheery!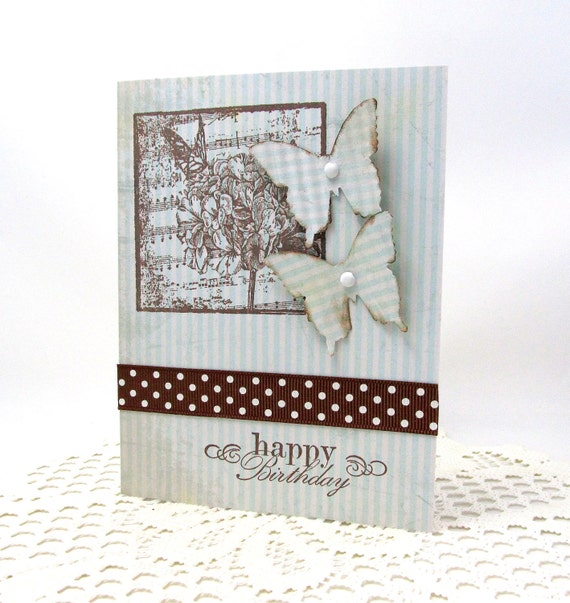 Easter is only a few weeks away ... and here's a card that features flowers and greenery and all things Spring!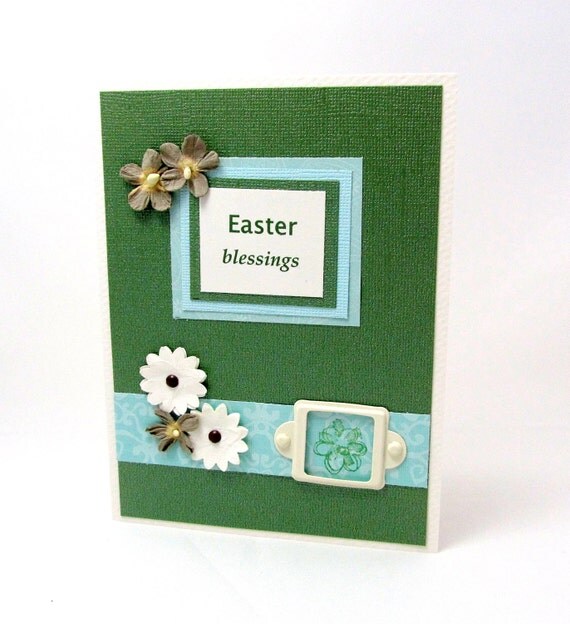 Well, these are just a few of the items I have listed in my Etsy shop,
Pretty Byrd Designs
, that are available for your gift-giving needs this season, In addition to cards, I have journals, keepsake boxes and mixed media art.
I invite you to visit my shop. Custom orders are always welcome -- please let me know if I can create something special for you!
Thanks for visiting today.
Beth